NYT: President Erdoğan rejected Saudi Arabia's bribe offer
According to The New York Times, Saudi Arabia made some offers to Turkey to hush up the Khashoggi murder.
24.10.2018 - 14:25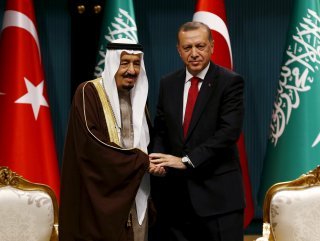 Turkey carries out a successful investigation on the Jamal Khashoggi case starting the day that the Saudi journalist went missing.
President Erdoğan had promised that he will reveal the truth "in full nakedness," in the face of what his aides have called a Saudi cover-up. Turkish officials, speaking on the condition of anonymity, had also said they have recordings and other evidence showing that Mr. Khashoggi was murdered and then dismembered on orders from the highest levels of the Saudi royal court.
In an article published in The New York Times, it's been claimed that Saudi Arabia offered bribe to Turkey to cover the Khashoggi case.
ERDOĞAN ANGRILY REJECTED
According to an anonymous source, a Saudi envoy, Prince Khaled bin Faisal, had offered a package of inducements for Turkey to drop the case — including financial aid and investments to help Turkey's struggling economy, and an end to a Saudi embargo on Qatar, a Turkish ally.
But President Erdoğan angrily rejected the offer as "a political bribe".