Nazis started street action in Germany
Several migrants have been chased and attacked by far-right extremists, after reports of knife attack in Chemnitz. There was a conflict between the right and left groups
28.08.2018 - 14:55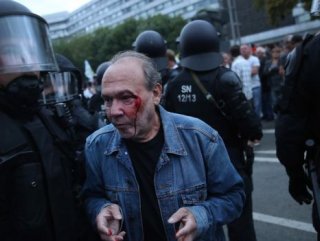 Hundreds of far-right extremists rallied in eastern Chemnitz city on Sunday night, who went on to chase and attacked several migrants on the streets, local media reported on Monday.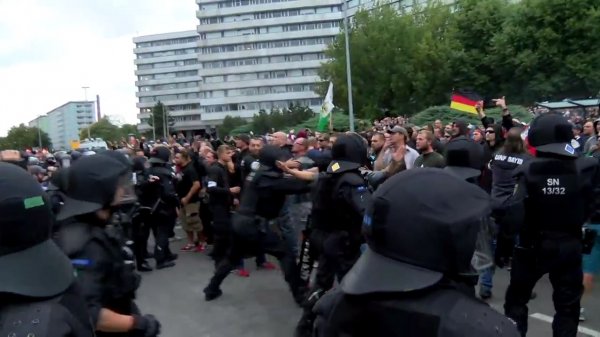 NAZIS APPEARED
Approximately 2,500 racists participated in the demonstration in front of the Karl-Marx Monument with the call of the right-populist Pro Chemnitz movement. It was seen that the demonstrators greeted Nazi in front of the Marz monument. This approach of extreme right-wingers was accompanied by comments that "The Nazis in Germany appeared".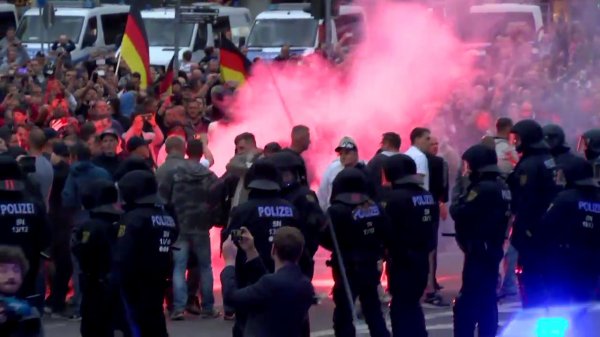 HITLER GREETING
In another tweet, the Saxon police reported that they had closed the face with some demonstrations and that they were leaving "Hitler greetings" and that these attacks would be necessary.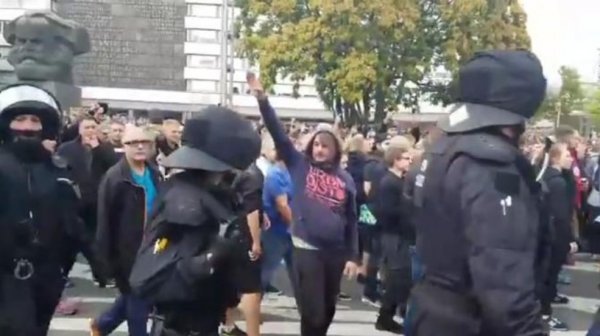 NUMEROUS CUSTODY AND INJURIES
Police officials reported that a large number of people were injured in the demonstration of extremist groups and the left-wing groups held against it. The interventions of the police were also very hard, and the demonstrators were arguing and the security forces of the coup detained them.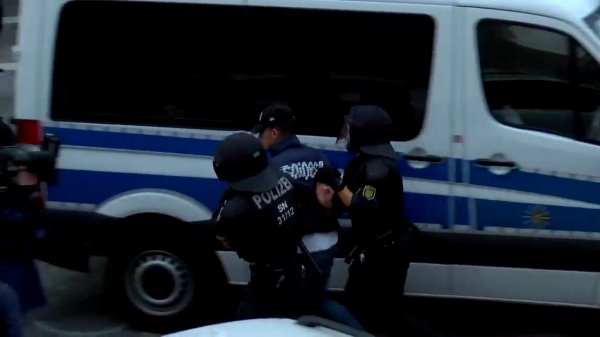 GOVERNMENT: WE WILL NOT ACCEPT
Chancellor Angela Merkel's spokesman on Monday condemned the violence and stressed that the country would not tolerate such hate crimes.
"We will not accept such riotous assemblies, such hounding of people who look different or have different origins, nor the attempt at spreading hatred on the streets," Steffen Seibert told a news conference in Berlin.