Muharrem İnce won't run for CHP leadership
Turkey's main opposition CHP's presidential candidate Muharrem İnce has declared that he won't be a candidate for party leadership of CHP
27.06.2018 - 16:42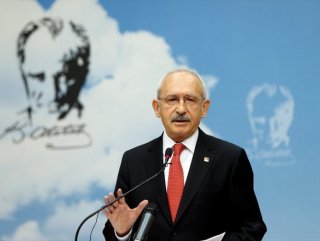 After the presidential elections on Sunday, CHP chairman Kemal Kılıçdaroğlu held his first press meeting after the defeat without thanking the party's presidential candidate.Kılıçdaroğlu said İnce's performance had remained under the CHP's expectations despite his hard work.
Relating to the long-running conflict between Kılıçdaroğlu and İnce, it is known that party apparatus want to see İnce as the party's leader.
Muharrem İnce has responded the claims about his candidateship against Kılıçdaroğlu. "I do not wish any resignations. You won't hear anything like election board from me," he stated.