Malcolm X's daughter praises Turkey and Erdoğan
Ilyasah Shabazz, daughter of the late Muslim civil rights leader Malcolm X, said Erdoğan "represents" the legacy of her father.
25.09.2018 - 15:18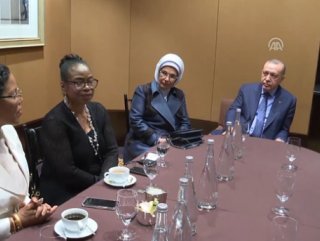 Turkey's President Recep Tayyip Erdoğan arrived in New York to attend the 73rd General Assembly of the United Nations.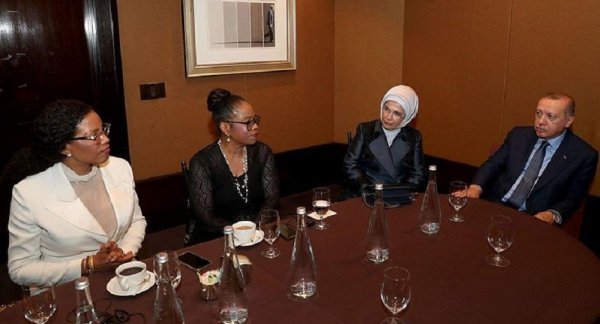 Yesterday Malcom X's daughter met with Turkey's President Erdoğan and Emine Erdoğan in New York amid the president's visit for the U.N. General Assembly session.
Erdoğan met with Malcom X's daughters WATCH
"ERDOĞAN REPRESENTS THE LEGACY OF MY FATHER"
Shabazz said the meeting with the Erdoğans was particularly meaningful because they "represent" the legacy of Malcolm X.
"My father's legacy points to the humanity of each individual. We are all brothers in the sight of Allah. Therefore, he doesn't go on about religion, color, race. He talks about dividing the wrong from the right. When we see something wrong, we should to do something to change it," she said.
SHE PRAISED TURKEY'S HUMANITARIAN EFFORTS
Shabazz also praised Turkey's humanitarian efforts. "The country has opened its doors to 3.5 million refugees, leaving no room to say anything else, because there are people talking about building walls around the world and those who do not understand mercy." said Shabazz.