Macron says he won't bow to 'thugs' behind fuel tax protests
French President Emmanuel Macron has vowed that street violence won't force him to back down over his government's energy policy.
27.11.2018 - 17:10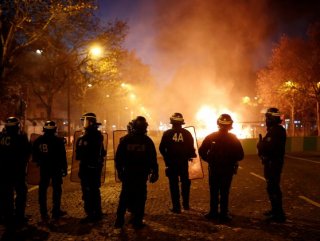 In a speech on Tuesday, French President Emmanuel Macron has pledged to stand firm against "thugs" who have carried out countrywide protests over the fuel tax.
"THE POLICY DIRECTION IS RIGHT"
In an hour-long address on energy policy which also took in the "yellow vests" protest, French President Macron insisted he would not be bounced into changing tack in his push for a transition towards cleaner energies or alter policy because of street violence.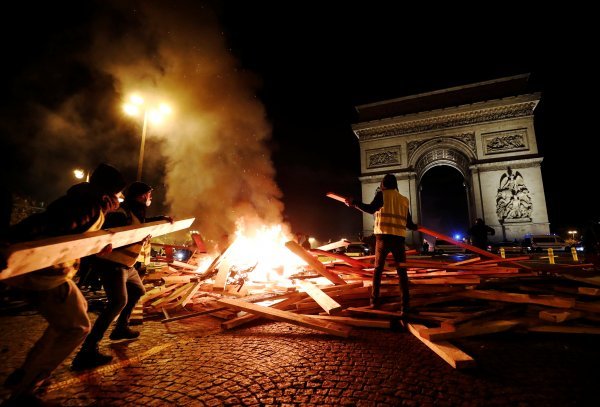 "We must not change course, because the policy direction is right and necessary," Macron said in the televised address. "But we need to change how we work because a number of our citizens feel this policy course is imposed on them from above. I do not confuse citizens and their demands with thugs. I will not concede anything to those who want destruction and disorder."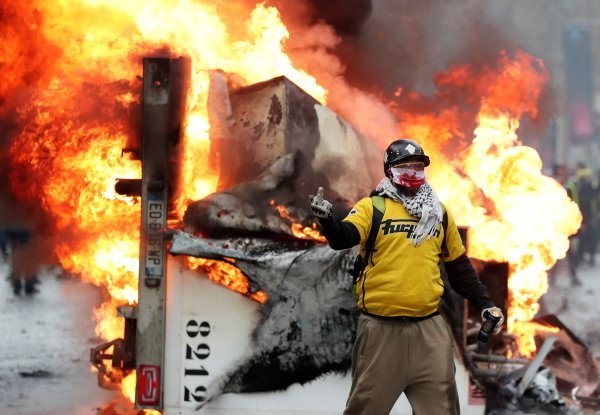 He said the French people could not demand better public services and also expect lower taxes. However, he acknowledged the increase in diesel tax, which kicked in just as pump prices were rising, had inflicted more pain than anticipated.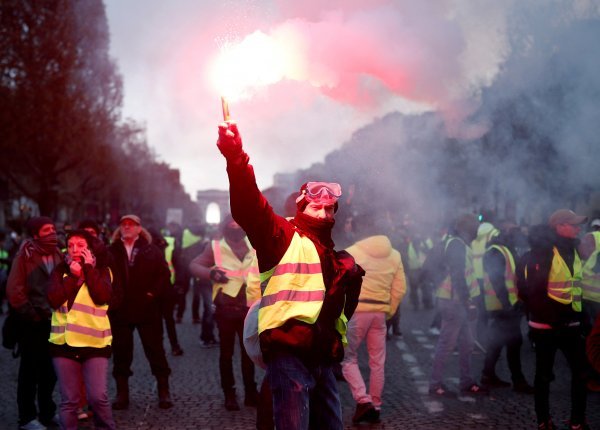 The unrest had left two dead and 606 injured in France. The authorities attempted to quell the protests using water cannons and tear gas. More than one hundred people have been arrested.