Iran breaks U.S. sanctions with oil market
Iran sold 700,000 barrels of crude oil to private companies for export on Sunday in the second round of sales aimed at countering U.S. sanctions on the country's exports, Iranian Ministry of Oil state
12.11.2018 - 10:22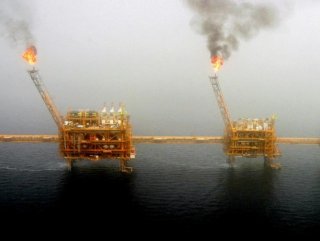 Three unnamed companies paid US$64.97 per barrel for two crude shipments of 245,000 barrels each and one shipment of 210,000 barrels, which were traded on Iran's energy bourse, SHANA reported.
PRIVATE FIRMS STARTED OIL SALES
Iran began selling crude oil to private companies for export in late October, just ahead of U.S. sanctions on sectors including oil which came into effect on Nov. 5.
Crude oil trade is state-controlled in Iran. Earlier, private refining companies could only buy crude oil for exports of oil products. Iran said in July it would start oil sales to private firms as part of its efforts to keep exporting oil and would take other measures to counter sanctions after the United States told allies to cut all imports of Iranian oil from November.