Huawei executive released on bail in Canada
A top executive of Huawei Technologies Co Ltd was granted bail by a Canadian court on Tuesday, 10 days after her arrest in Vancouver at the request of US authorities sparked a diplomatic dispute.
12.12.2018 - 13:28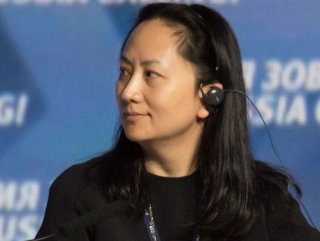 Meng Wanzhou, Huawei's chief financial officer and the daughter of its founder, faces US claims that she misled multinational banks about Iran-linked transactions, putting the banks at risk of violating US sanctions.
In a court hearing in Vancouver, British Columbia, Justice William Ehrcke granted C$10 million ($7.5 million) bail to Meng, who has been jailed since her arrest on Dec. 1. The courtroom erupted in applause when the decision was announced. Meng cried and hugged her lawyers.
WANZHOU WILL WEAR ANKLE MONITOR
Among conditions of her bail, the 46-year-old executive must wear an ankle monitor and stay at home from 11 p.m. to 6 a.m. Five friends pledged equity in their homes and other money as a guarantee she will not flee.

If a Canadian judge rules the case against Meng is strong enough, Canada's justice minister must next decide whether to extradite her to the United States. If so, Meng would face US charges of conspiracy to defraud multiple financial institutions, with a maximum sentence of 30 years for each charge.
The arrest of Meng has put a further dampener on Chinese relations with the United States and Canada at a time when tensions were already high over a trade war and US accusations of Chinese spying.