Hambach Forest resistance continues
Police intervene to the camps of the Hambach Forest in Cologne, Germany.
17.09.2018 - 15:37
The activists camping in the woods located between the cities of Cologne and Kerpen in the state of North Rhine-Westphalia (KRV), continue resisting against 4000 police not to leave their camps.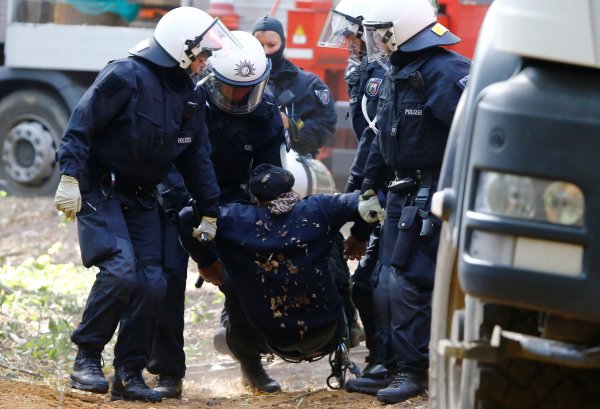 PROTECTING OF FORREST
Thousands of environmentalists from Germany, as well as from Europe, supported the activists who set up tree houses in the forest.
In Germany, environmentalists established tree houses in the forest in order to prevent the trees in the Hambach Forest near the city of Cologne from being cut for lignite.