Greek media comments on Aegean Kardak islets: Erdogan's victory
Greek Defence Minister who was blocked from approaching Aegean islets by Turkish soldiers, became an object of derision on Greeek media.
29.01.2018 - 12:48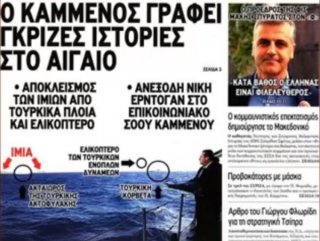 The Kardak islets, also known as Imia in Greek, are a pair of small uninhabited islets located between the Greek island chain of the Dodecanese and the southwestern mainland coast of Turkey, over which the two countries broke out the crisis in 1996.
Turkey's Interior Ministry had stated that the Turkish Coast Guard on Sunday blocked Greece's Defense Minister Panos Kammenos from approaching a pair of islets in the Aegean Sea. The Greek Defence Minister had been warned off by the Coast Guard officials, reported by Anadolu Agency.
The Greek Defence Minister was warned off by the Coast Guard officials WATCH
The coast guard units "did what was necessary" Turkish Interior Minister Suleyman Soylu had said, in a statement.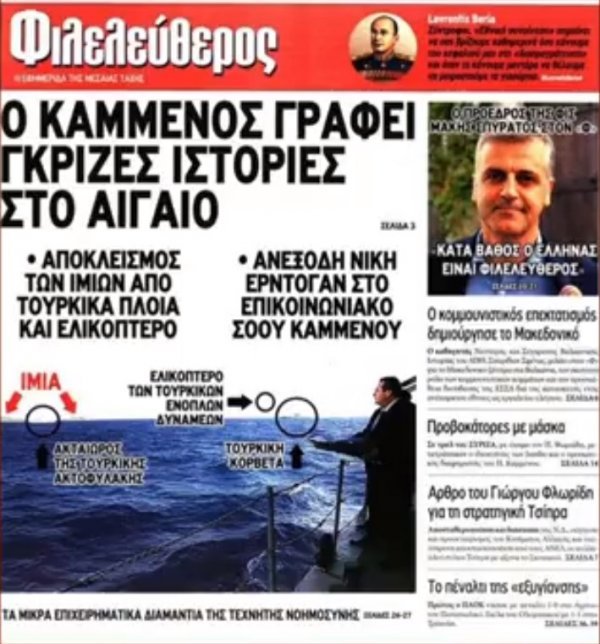 GREEK PRESS: ERDOGAN'S VICTORY
Defense Minister's try to approach Kardak islets had widespread media coverage on Greek media. The topic hit the headline on Elefteros Tipos newspaper.
It was said that approaching try was ended up President Erdogan's victory.