Greece backs down from extending territorial waters limit
Greek PM backed down on the maritime border.
24.10.2018 - 17:24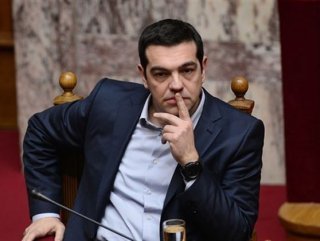 Former Greek Foreign Minister Nikos Kotzias had said on Saturday that the ministry planned to start extending the territorial waters of Greece in the Aegean Sea to 12 nautical miles from the current six miles.
Turkey will never allow another harassment to any Turkish ship in the Eastern Mediterranean, the country's defense minister had said earlier on Wednesday. Hulusi Akar said: "Our warships in the region are providing the necessary protection. We will never allow a new harassment." Akar's remarks came after Turkey warned Greece against taking actions in the Mediterranean Sea that would "spark tensions" in the region.
THE ISSUE SEND TO THE PARLIAMENT
According to the Greek AMNA agency, Greek prime minister had backed down on the issue of maritime borders after Alexis Tsipras reportedly suggested that he may seek dialogue with opposition parties over the extension of Greece's territorial waters in the Ionian Sea and that he wanted the matter to come to Parliament in a bill.