Greece approves F-16 fighter jet upgrade deal with the US
Greece is on the verge of bankruptcy, approved a deal with the US to upgrade dozens of its F-16 fighter jets at a cost of roughly 1.2 billion euros.
30.04.2018 - 10:54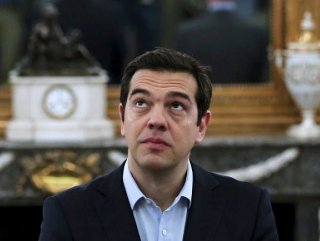 According to the Greek Defense Ministry, the deal will cost Athens about 1.2 billion euros, including 10-15 percent discount granted by the US.
The first modernized jet will be delivered to Greece in two years, while the whole bunch will be upgraded by 2028. Greek goverment has announced an upgrade for part of its US-made F-16 warplane fleet.
The potential deal to overhaul the aircraft came to light during a visit by Greek Prime Minister Alexis Tsipras to the White House in October.
The government said last year the overhaul would be paid in annual instalments of about 110 million euros over a decade.
Athens said on Saturday that Washington had accepted a revised Greek proposal that takes into consideration the country's fiscal obligations in the coming years. It did not give details on the revised proposal. Unemployment rate in Greece hinge upon 30 percent