German paper fired cartoonist over Netanyahu drawing
German Süddeutsche Zeitung has fired a cartoonist for refusing to apologize for a sarcastic drawing of Israeli Prime Minister Netanyahu.
18.05.2018 - 16:36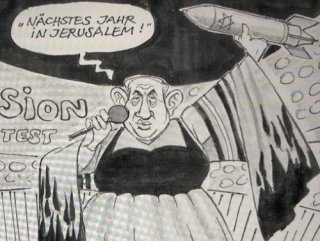 The cartoon by Dieter Hanitzsch, which appeared in Munich's Sueddeutsche Zeitung on Tuesday, depicted Netanyahu celebrating Israel's Eurovision win while holding a missile. The cartoonist who made a reference to Israel's cruelty to the Palestinians at the Gaza border, was fired for 'using anti-Semitic stereotypes'.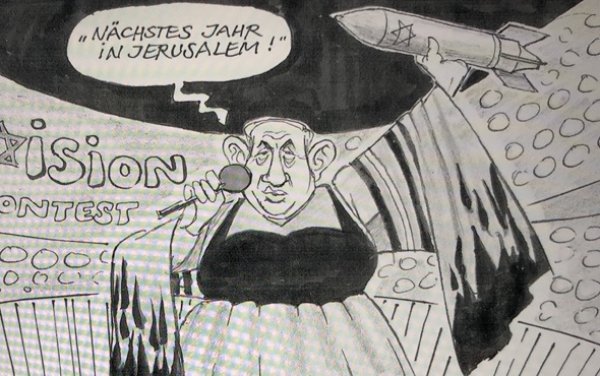 Süddeutsche Zeitung, issued a statement saying they had pulled the cartoon, which Netanyahu dressed as the Israeli Eurovision winner Netta Barzilai, holding up a rocket marked with a Star of David: "The cartoonist said he merely wanted to point out that next year's contest will be held in Israel. But one can also see it differently, and it could be considered anti-Semitic. Thus it was a mistake to publish it, and we apologize."
Netanyahu does the chicken dance with Israeli Eurovision winner WATCH

On the other hand, cartoonist Dieter Hanitzsch has said that he doesn't share the message. " I did not mean it that way. I would like to be able to criticize Netanyahu's policy, even as a German. That the editorial apologized is their business. I do not apologize." he stated.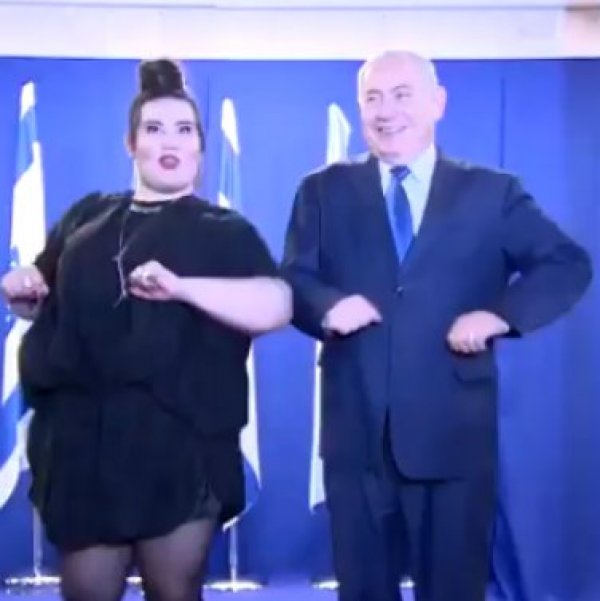 In mass rallies near the Gaza Strip border, known as the Great March of Return, at least 63 Palestinians were killed and over 2,800 were injured by the Israeli Armed Forces.