'Europe has to pay their fair share for Military Protection'
Back from his last European trip, Donald Trump tweeted against European countries for supporting a strengthened European security cooperation.
27.11.2018 - 10:34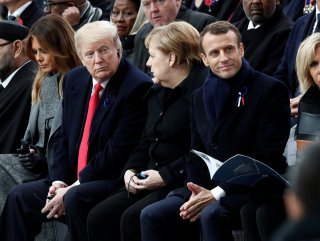 The army crisis between the US and Europe continues.
US President Donald Trump on Twitter said that Europe should pay NATO before they consider creating a European army.
"EU DOESN'T LIVE UP TO ITS COMMITMENT"
Trump hit European partners with a Twitter attack over NATO burden-sharing: "The European Union, for many years, has taken advantage of us on Trade, and then they don't live up to their Military commitment through NATO. Things must change fast!"
"The large and violent French protests don't take into account how badly the United States has been treated on Trade by the European Union or on fair and reasonable payments for our GREAT military protection. Both of these topics must be remedied soon." he tweeted.