Erdogan: Terrorist elements in Syria must be excluded
Syrian summit in Sochi has been concluded with a mutual statement of three leaders. President Erdogan gave clear messages.
23.11.2017 - 12:37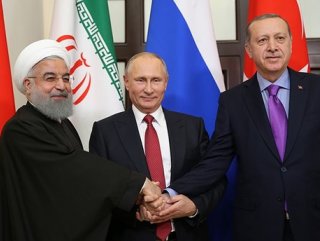 The Presidents of Turkey, Russia and Iran held a press conference after the trilateral summit to discuss a permanent political solution to the Syrian civil war at the Rus Sanatorium.
"TERRORISTS MUST BE EXCLUDED FROM THE PROCESS"
President Erdogan, in his talk, stated that "Exclusion of terrorist factors from the process will continue to be one of our priorities."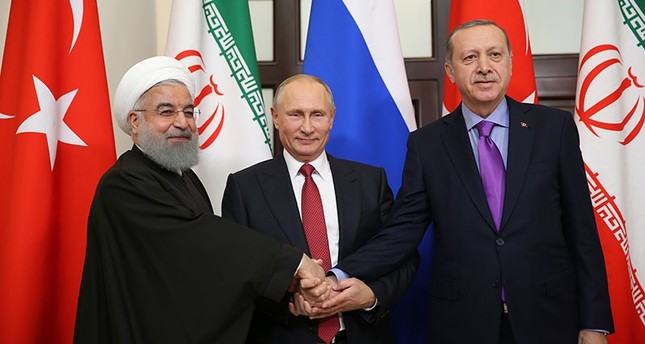 "NO ONE SHOULD EXPECT FROM US TO BE UNDER THE SAME ROOF WITH TERRORISTS"
As President Erdogan remarks that Turkey will not be under the same roof with terrorists, he said that "In this process, maintenance of mutual respects set by three guarantor states to each other's sensibilities, will play a critical role. Syria's territorial integrity and exclusion of terrorist elements which undermine Turkey's national security will be continued to be among the priorities of Turkey. Yet, no one should expect from us to be under the same roof with terrorists. We can not accept a bloody-minded gang as a rightful actor even if we state our commitment to Syria's territorial integrity."