Erdoğan: Solving Upper Karabakh issue is vital
Turkish President Erdoğan said solution to the Upper Karabakh issue is "sine qua non" for mending relations with Armenia.
15.09.2018 - 17:20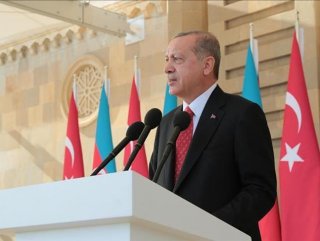 Turkish President Erdoğan attended ceremony in Baku and spoke 100th anniversary of the liberation of Baku. In that ceremony Erdogan recalled the 1992 Khojaly massacre that killed hundreds of Azerbaijani citizens.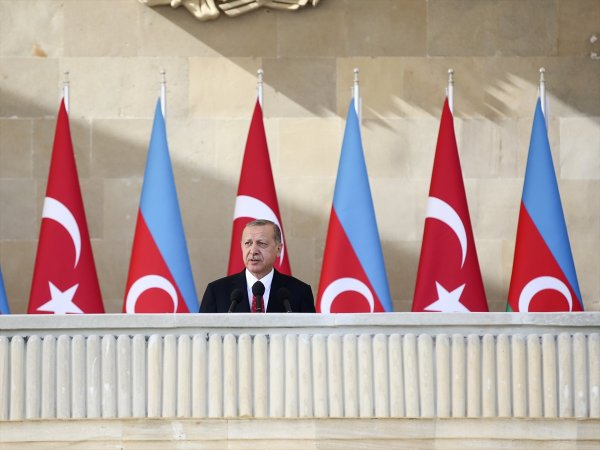 "THEY SHOULD NOT GİVE TURKEY ANY HİSTORY LESSON"
"Those who cannot explain what happened in Khojaly 26 years ago, the massacre in Upper Karabakh, and declare the killers heroes, should not give Turkey any kind of history lesson," Erdogan said, referring to Armenia.
"DON'T EXPECT TURKEY TO OPEN İTS BORDERS"
Erdogan also added that "those who occupy 20 percent of Azerbaijani lands and prevent over 1 million Azerbaijanis to return to their land should not expect Turkey to open its borders".
The Khojaly Massacre is regarded as one of the bloodiest and most controversial incidents of the war between Armenia and Azerbaijan for control of the now-occupied Upper Karabakh region.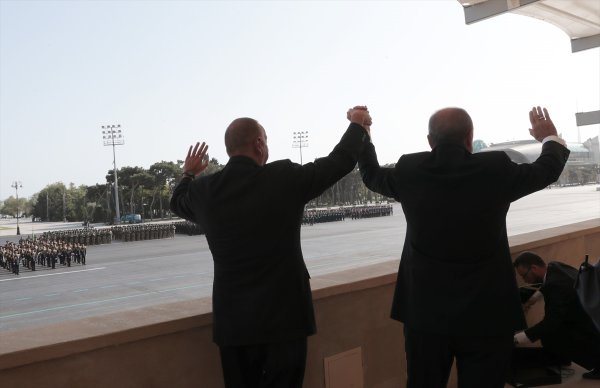 On the heels of the Soviet Union's dissolution, Armenian forces took over the town of Khojaly in Karabakh on Feb. 26, 1992, after battering it with heavy artillery and tanks, assisted by an infantry regiment.
The two-hour offensive killed 613 Azerbaijani citizens, including 116 women and 63 children, and critically injured 487 others, according to Azerbaijani figures. Also, 150 of the 1,275 Azerbaijanis that the Armenians captured during the massacre remain missing.