Erdogan signals a possible Afrin operation
President Erdogan said that terrorist groups which US thought that they transformed into an army, would be smashed up in a week.
13.01.2018 - 15:48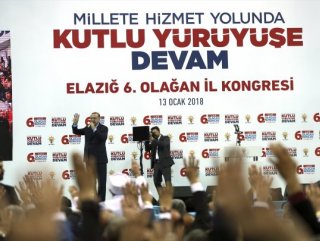 Speaking at the provincial congress meetings of his ruling AK Party in eastern Elazığ province, President Erdogan issued important statements.
Erdogan said Turkey will conduct military operations in Syria's Afrin if the PKK-PYD terrorists do not withdraw.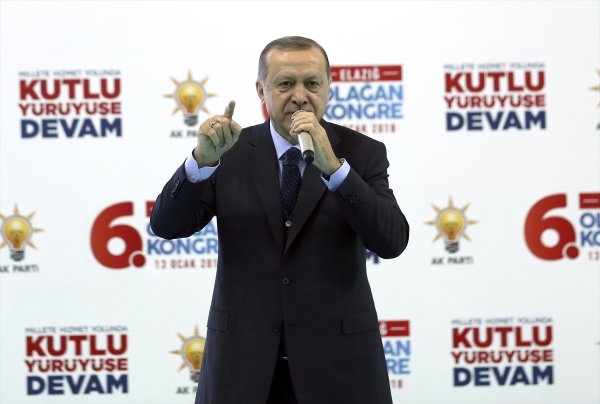 President also said that Turkey will act alone to protect its security against YPG terrorists even if the U.S. continues its partnership with the group.
"With the Euphrates Shield operation we cut the terror corridor right in the middle. We hit them one night suddenly. With the İdlib operation, we are collapsing the western wing." Erdogan said, referring to Afrin.