Erdoğan met the representatives of 30 U.S. companies
President Erdoğan received Turkish representatives of American companies in the capital.
21.09.2018 - 12:00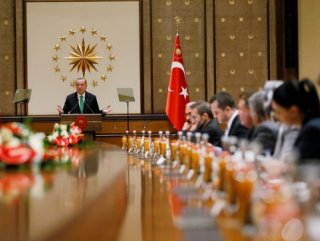 Turkish President Erdoğan held discussions with the general managers of firms with operations in Turkey including Microsoft and Google. The companies belong to two business associations – the American Business Forum in Turkey (AmCham Turkey/ABFT) and the International Investors Association (YASED).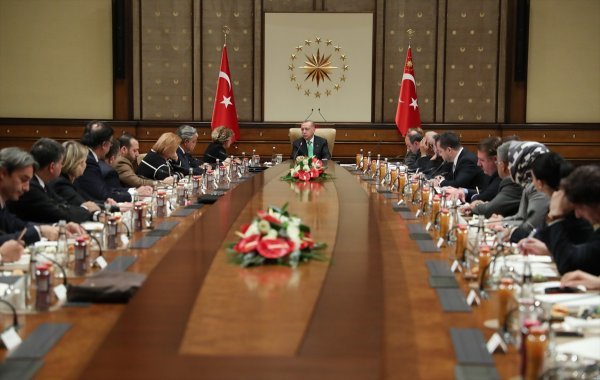 "Turkey's strategic cooperation with the U.S. will be further strengthened through investment and trade, despite all the ups and downs," Erdoğan stated. "You know very well what Turkey has accomplished despite the instability, conflict and hardship in the region. The problems we are facing at the moment are never insurmountable for us. Turkey's future will be much brighter." he also expressed.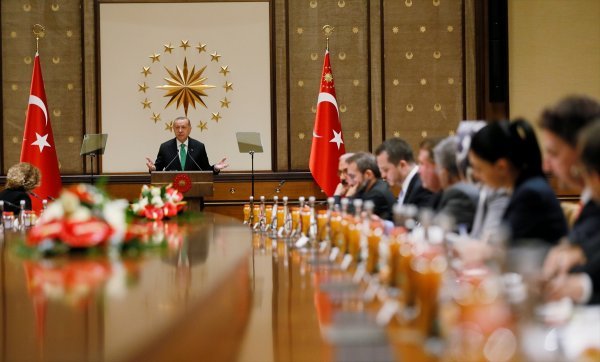 "I do not wish to see business relations and activities being disrupted by the political climate between the U.S. and Turkey." he added.