Erdoğan made statements at the mosque opening in Cologne
Opening mosque in Cologne, Turkish president urges common stance against racism, decries Islamophobia.
30.09.2018 - 14:05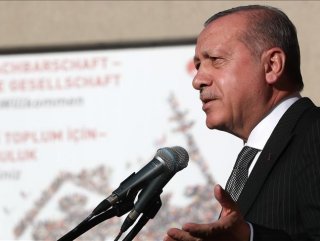 President Erdoğan called for a common stance against racism, stressing that Islamophobia, xenophobia, and racism are maladies that threaten both the present and future in his final address of a three-day state visit to Germany.
"RACISM MUST END"
"We should act together against these trends, which corrode social peace and undermine the culture of coexistence," he stated. Stating that some people try to link all Muslims, by labeling them 'Islamist' or 'Jihadist' with the terror groups that harmed and killed mostly the Muslims, Erdoğan said they expect from political and media institutions of Europe to refrain from statements that will show Muslims as a target. "We say that this racism must end," Erdoğan stressed.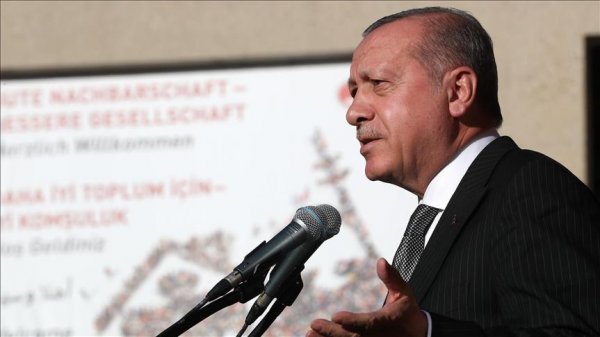 Turkish President also said soccer star Mesut Ozil was forced to retire from the German national team after Germany's World Cup exit because of his Turkish roots. "They ostracized our Mesut Ozil, our Ilkay, who were born and raised in Germany, just because we had a photo taken with them," Erdoğan said. "As a president, I could not stomach the fact that he was alienated," the leader told the audience. "We would have liked to see a joint stance against those who have fallen in this racist drift."