Crisis arised between opposition party leaders in Turkey
Republican People's Party's leader Kemal Kilicdaroglu who wants Good Party's leader Meral Aksener to back down from the presidential candidateship was met by refusal.
27.04.2018 - 11:53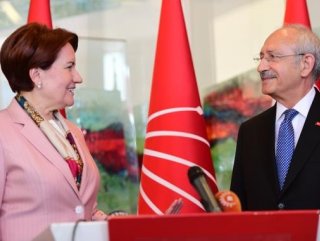 The secularist Republican People's Party (CHP) and the far-right Good Party (İP) have been in intense political talks since last week among party officials, despite distant ideological stances, around an anti-Erdogan shared ground.
Political circles in Ankara suggest that as the opposition has now failed to participate in the elections around a joint candidate for the first round of the elections on June 24.
Despite of the 15 congressmen were resigned from CHP for Aksener's candidateship, CHP leader Kilicdaroglu has demanded Aksener to back down from  the presidential  candidateship.
Good Party leader Meral Aksener declared earlier this week that she would not pull out of the race. "As I have previously announced, I am the candidate of the Good Party with 100,000 signatures." said Aksener, following a meeting with CHP Chairman Kilicdaroglu in Ankara on Wednesday.