Commission President ruffles Brexit negotiator's feathers
Jean-Claud Juncker ruffles Verhofstadt's feathers European Commission President Jean-Claude Juncker on Tuesday teased Verhofstadt over his hair as EU becomes a playground.
06.02.2018 - 16:42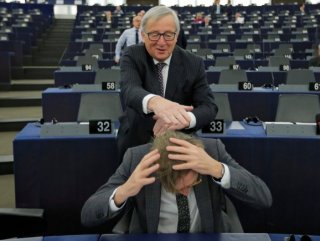 As United Kingdom's uncertain attitude on Brexit continues, European lawmakers gathered to discuss the subject in Strasbourg.
European Commission President Jean-Claude Juncker's joke to Brexit negotiator Guy Verhofstadt has left its mark on the negotiations.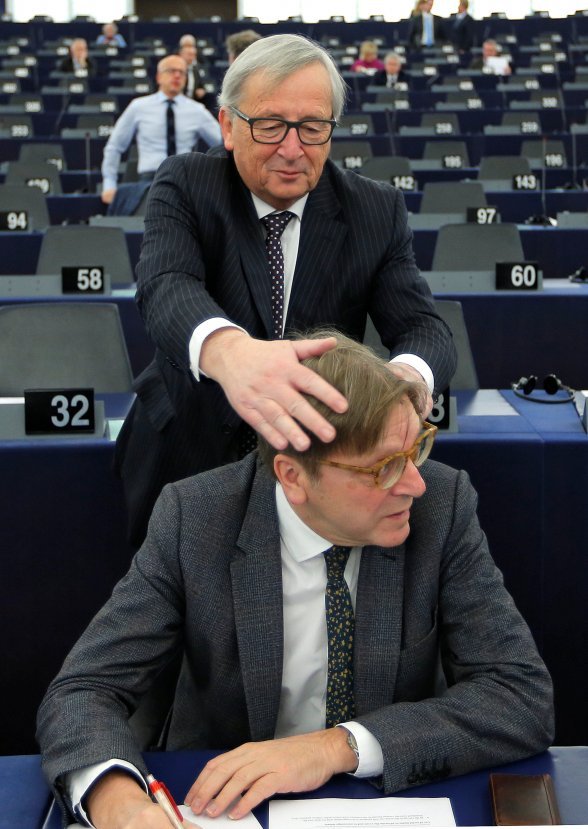 Right after the President Juncker entered the chamber, he startled chief Brexit negotiator Guy Verhofstadt ahead of a debate on the Future of Europe when he crept up behind him and pretended to give him a haircut.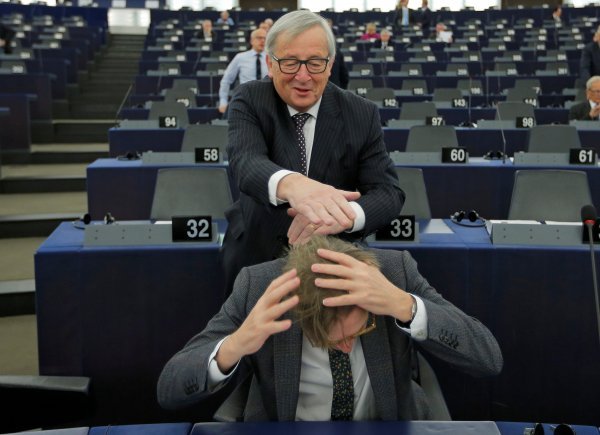 It was seen that Verhofstadt didn't see the funny side of Juncker's barber chair performance in the chamber of the European Parliament. Photographs captured the moment showed Verhofstadt was annoyed from this'joke'.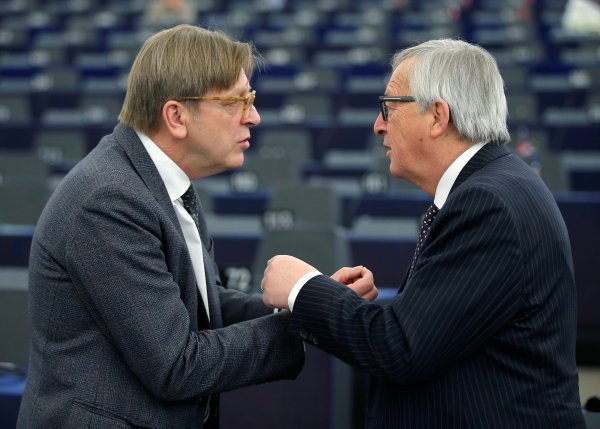 Juncker is often seen trying to spread the love with with his trademark kisses, cuddles and hugs.