CNN: Turkey trade battle sinks US markets
US media agencies have interpreted Turkey's counter-attack against US' tariffs.
16.08.2018 - 11:44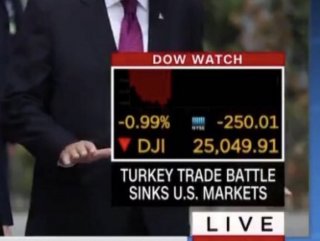 President Donald Trump had announced Friday that he ordered to double tariffs on steel and aluminum imports from Turkey. In return, Turkey has increased tariffs on several U.S. products, including alcohol, tobacco and cars, according to a new presidential decree published Wednesday in the official gazette.
LIRA STARTED TO RAISE
Turkey's Treasury and Finance Minister Berat Albayrak had said Ankara will continue taking steps within the rules of the free market. With the help of the counter attacks and statements came from competent authorities, the Turkish lira has started to raise in value.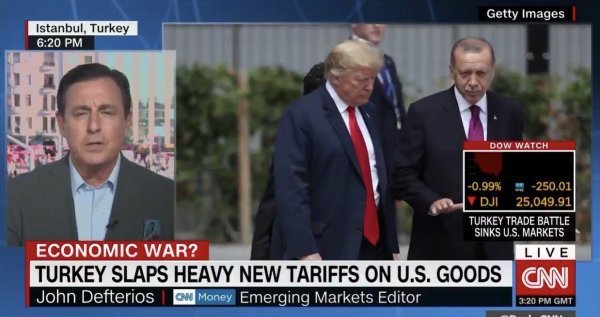 The economic conflict situation between the two countries had a wide coverage in US media. American CNN used the "Turkey slaps heavy new tariffs on U.S. goods" expressions.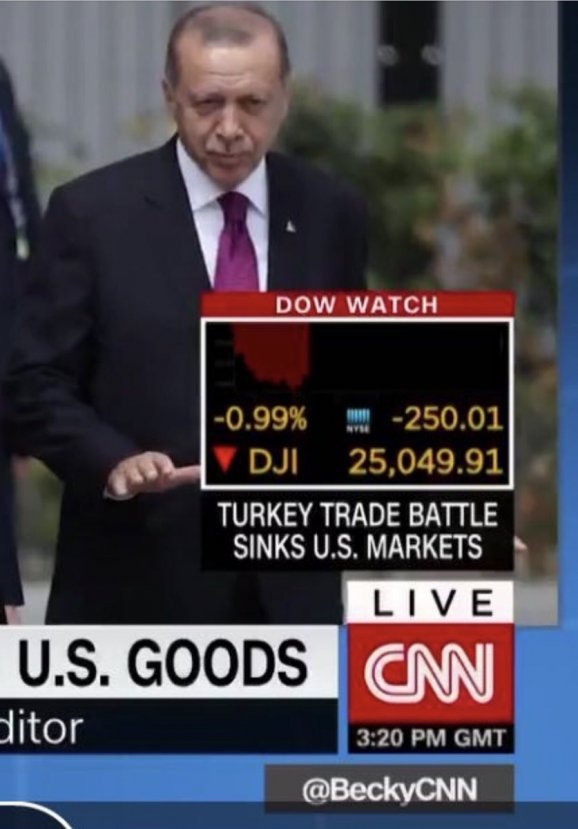 The Dow Jones Industrial Average has already dropped 137.51 points to 25,162.41.