CNN fired journalist after supporting Palestinians
CNN fired contributor Marc Lamont Hill after a speech the college professor made on Israel and Palestine at the United Nations.
30.11.2018 - 12:06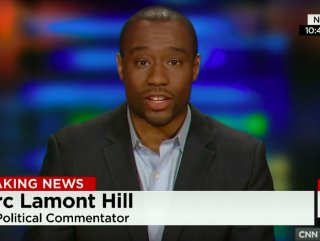 US' CNN on Thursday said it had ended its contract with one of its political commentators after he said "a free Palestine from the river to the sea" – during a speech at the United Nations.
"THE DREAM OF A FREE PALESTINE"
Marc Lamont Hill, a professor of Media Studies and Urban Education at Temple University who also hosted the syndicated television show, spoke at the United Nations on Wednesday at an event held for the International Day of Solidarity with the Palestinian People. "We have an opportunity to not just offer solidarity in words but to commit to political action, grassroots action, local action, and international action that will give us what justice requires and that is a free Palestine from the river to the sea," Lamont Hill said.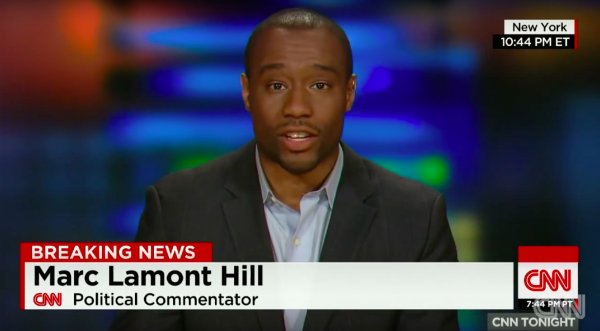 "Palestine from the river to the sea" is a slogan of the Palestine Liberation Organization beginning with its founding in 1964, a Palestinian state between the Jordan River and the Mediterranean Sea. It later became a popular political slogan used by Palestinians who withstand Israel's oppression.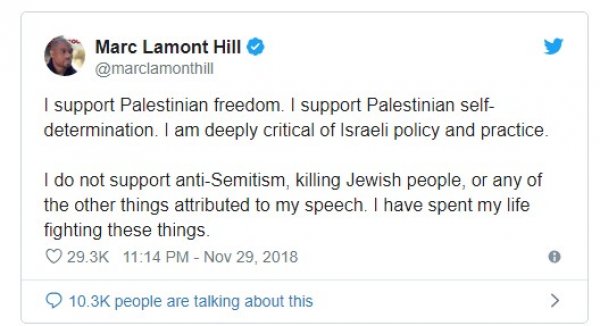 Lamont Hill defended his remarks, saying in a tweet that the phrase predates Hamas by some 50 years. "It also has a variety of meanings. In my remarks, which you clearly didn't hear, I was talking about full citizenship rights IN Israel and a redrawing of the pre-1967 borders," he retweeted.