Cleaning teams at Saudi Arabia Consulate
Right before the Turkish police's search the Saudi consulate in Istanbul for the first time since Jamal Khashoggi's disappearance, professional cleaning teams were seen entering the building.
15.10.2018 - 15:32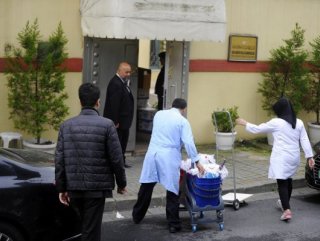 The investigation of the case of Jamal Khashoggi, who has not been seen since entering Saudi Arabia's Istanbul Consulate on Oct. 2, is set to start on Monday evening.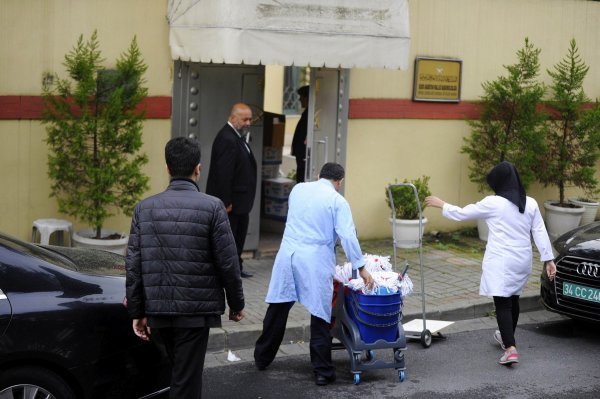 CLEANING TEAMS
Saudi Arabia had agreed to allow investigators into consulate on Monday evening to make their first search of the facility but it's been reported that Saudis were resisting a search of the consulate after learning that police intended to use Luminol, a forensic chemical which reveals bloodstains, even if they had been wiped clean.
Cleaning teams at Saudi Arabia Consulate WATCH
As of today, a suspicious moment happened in front of the consulate. It's seen that professional cleaning teams entered the building right before the Turkish officials' search.