Car bomb explodes in Northern Irish city
A suspected car bomb exploded outside Londonderry courthouse, local police say
20.01.2019 - 15:21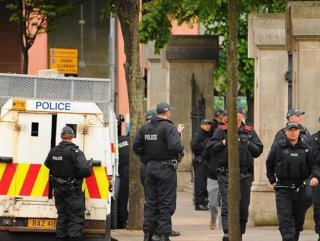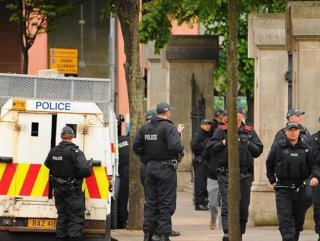 A suspected car bomb rocked Northern Ireland's Londonderry city centre Saturday night, local police said.
The explosion took place outside a courthouse on central Bishop Street, the Police Service in Northern Ireland (PSNI) said.
The PSNI tweeted a picture of a car on fire amid reports of a loud explosion shortly after 8 p.m.
A number of bars and houses nearby the explosion site have been evacuated.
"As far as we know no one injured," the PSNI said.
LONDONERRY
Londonderry -- known as Derry by its majority Irish nationalist population – is a city known for its violent past due to sectarian violence, which is known as The Troubles.
The town was the scene of an infamous massacre in January 1972 when members of Britain's elite Parachute Regiment shot 27 unarmed people in a civil rights protest. Fourteen of the victims later died.
The killings hastened Northern Ireland's descent into conflict between the British government and pro-British paramilitaries on one side and Irish republicans and nationalists on the other. The Irish Republican Army (IRA) and the Ulster Defence Association (UDA) were the two armed terror groups, which terrorized Northern Ireland during The Troubles.
The 1998 Belfast Agreement – a peace deal dubbed the Good Friday agreement -- largely saw the end of Troubles-era violence in which more than 3,500 people lost their lives.
IRA splinter groups remain active in Derry.
TENSIONS
The border between Northern Ireland and the Irish Republic has been one of the thorniest issues in Brexit negotiations between the U.K. and the EU.
A deal agreed by British Prime Minister Theresa May and the EU officials has been rejected by MPs last week mainly because of the backstop clause.
Northern Ireland voted to remain in the EU in 2016 referendum and it is feared that the Brexit process could trigger enmities in the region.