British media tries to land Khashoggi murder on Turkey
A black negotiation is going on between the US and Saudi Arabia over Jamal Khashoggi murder. English media started to blame Turkey.
19.10.2018 - 12:08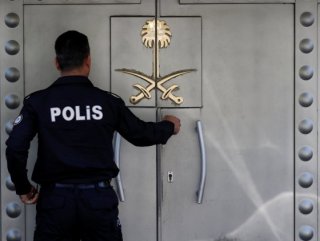 Jamal Khashoggi, who had visited the consulate to file paperwork for his wedding has not been seen since entering the Saudi consulate in Istanbul on 2 October, where Turkish officials allege he was killed. Turkish investigators searched Saudi Arabia's consulate on Monday, 13 days after journalist Jamal Khashoggi vanished while visiting the mission.
NEGOTIATIONS BETWEEN THE US AND S. ARABIA
Even though Saudi Arabia said Khashoggi left the consulate on Tuesday after completing his paperwork, there is no evidence that he left the building. As the mounting pieces of evidence target a possible premeditated murder, there are several negotiations started between the US and Saudi Arabia.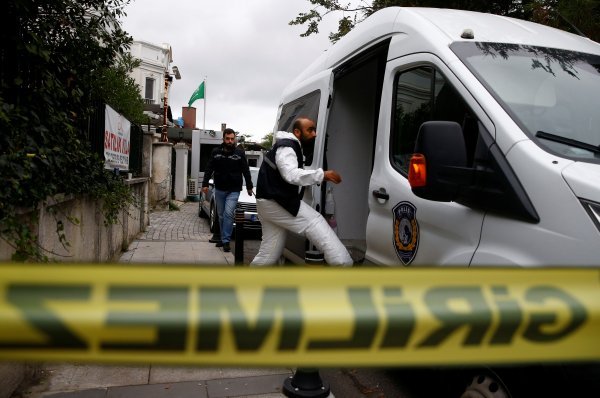 US Secretary of State Mike Pompeo met on Tuesday with Saudi Arabia's King Salman over the disappearance of Saudi journalist. The same day that Pompeo landed in the Saudi capital, Riyadh, Saudi government supplied the money support as they promised the Trump administration $100 million for US' support for terror organization YPG in Syria. President Trump made clear that whatever the outcome, the US would not stop weapon trade deals with Riyadh.
BLACK PROPAGANDA
Now British media started a black propaganda against Turkey.
The Times columnist Richard Spencer wrote an article about the case that blames Turkey. "Turkey can keep the full details of its inquiry secret and release enough evidence to fit a narrative that admits Saudi culpability but spares Crown Prince Mohammed Bin Salman. In return, it can demand confessions from Riyadh, perhaps over its dispute with Ankara's ally, Qatar, or perhaps just investment." Spencer said.