Belgian police used teargas on 'yellow vest' protesters
Belgian police fired water cannon and teargas in central Brussels on Friday to drive back protesters inspired by France's "yellow vest" anti-tax movement.
30.11.2018 - 17:39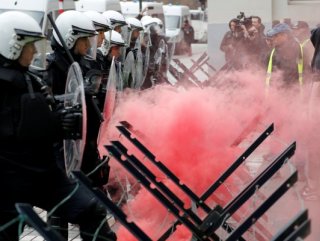 For nearly three hours, crowds of people complaining about fuel prices and a squeeze on living standards had disrupted traffic and walked the streets in an unauthorized demonstration that lacked clear leadership, largely promoted via social media.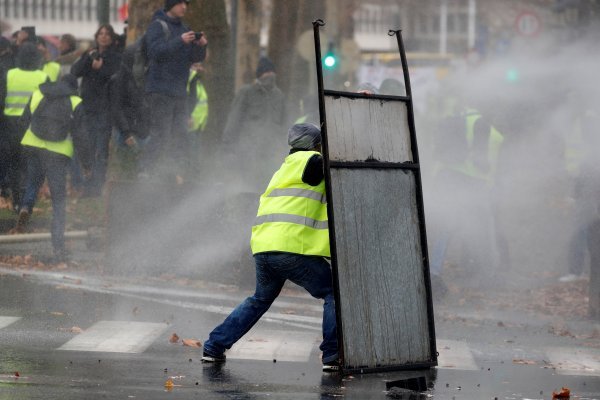 Belgian police said about 60 were arrested before the violence, mostly for blocking roads or carrying large fireworks. Several hundred people wearing the fluorescent safety vests drivers must carry in their vehicles eventually converged on the office of Prime Minister Charles Michel.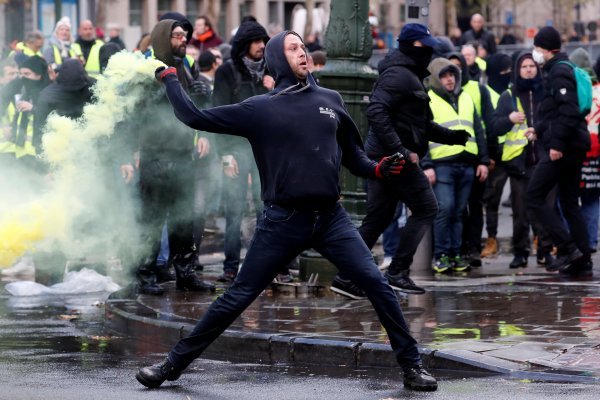 Protests in Belgium, notably around fuel depots in the French-speaking south, have been inspired by the yellow vest — or "gilet jaune" — actions in France against increases in fuel duty imposed by President Emmanuel Macron's government as part of efforts to reduce emissions causing global warming.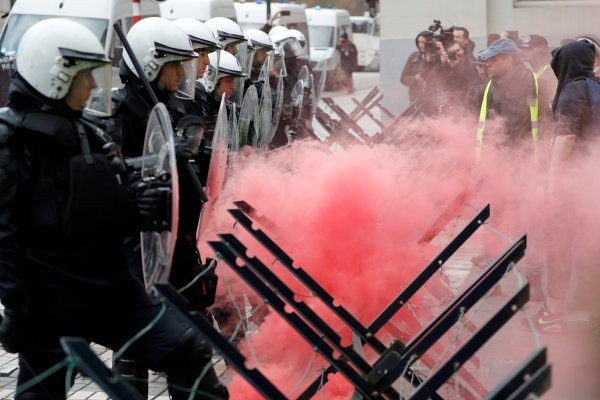 "Michel, resign!" people chanted on Friday. Michel, a liberal ally of Macron, voiced sympathy for people's troubles on Thursday, but added: "Money doesn't fall from the sky."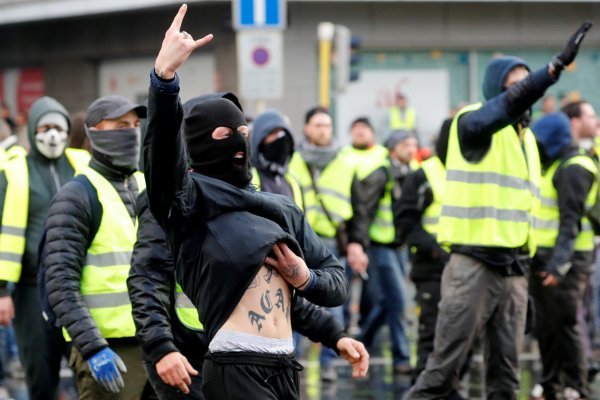 His center-right coalition faces an election in May.